Hi all.
I tryed to install new sahrani update on my server.
But i'm stucked with this error: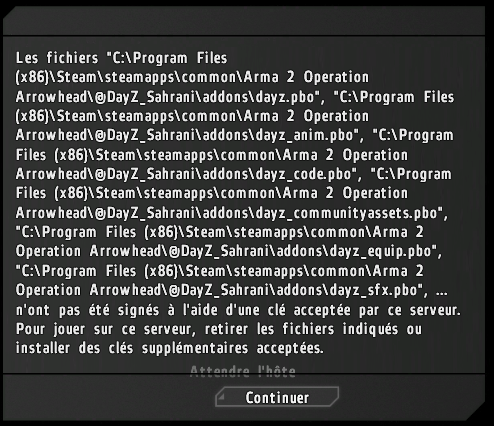 I have to add a key on the server apparently but i dont have a clue how and where to add it.
I tryed by creating a Keys folder in my server.pbo and add into the SMD_Day7.bikey
It doesnt work
Any help on it?