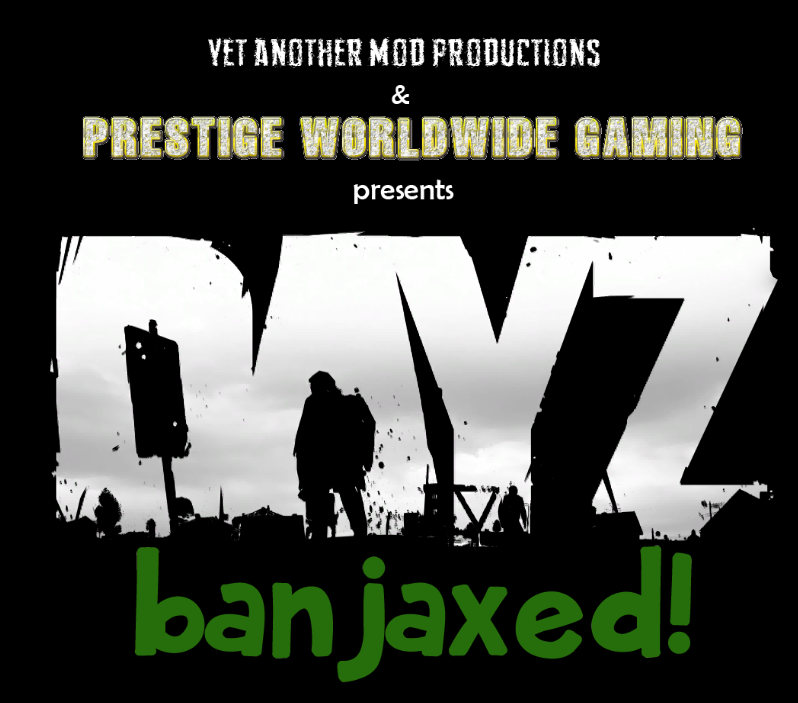 Yet another mod productions and prestige worldwide gaming present DayZ Banjaxed! DayZ Irish style.
Set within bushlurkers County Leitrim in Ireland, DayZ Banjaxed is not promising to be the next big thing or claim to be different to the rest in any major way. The best that we hope to achieve is a bit fun while waiting for standalone to release.
DayZ Banjaxed will most likely be all about unadulterated PvP and having a blast with your mates (or not if you don't have any!). If that's not for you, then no worries, you can save yourself some time finding out first hand.
Server files available from day one! No naughty stuff. Everything thing in there is up for grabs! Do whatever you want with it; there are no restrictions apart from those in place by the authors of other Addons used.
Features:
* Set within the beautiful Carraigdubh, CO. Leitrim. Carraigdubh is smaller island than most, so interaction with others is hard to avoid, but it's a real beauty with rolling hills, bendy rural roads adorned with realistic dry stone walls. Bushlurker.com is the man who is due the praise here, all hail the lurker man!
* Jameson's fine malt whiskey which restores health.
* Increased cow spawns! (It's rural Ireland after all).
* Zombies are always in Romero mode (they remain in walk animation, but still hit and feed). This means higher numbers spawn, but creating less lag. Zeds in DayZ Banjaxed are more there for your own cruel pleasure then they are real threat.
* Various script-addons (all credits will be given!).
* Probably a few too many vehicles for such a small map!
* 1.8 code base
* Weapon crates spawn in Residential buildings (yes you read that right!), as do survivor boxes.
* In industrial are large crates spawn with vehicle parts.
* In game music (wip!)
* Colonel Staglers IRA units, used as player skins. Bandits wear a balaclava (to replicate the look of the provisional IRA, but not to make a political point).
* Maybe more if I can finish them off this week!
Release / Install Information
​
​
You should then have two directories:​
@DayZBanjaxed​
@Carraigdubh​
Now just double click on the
'@Start_DayZ_Banjaxed'
file and it will put you into the lobby of the test server ! Credit due to grafzahl for the batch file (go play Caribou too, its amazing!).​
​
Server IP & Port​
31.186.250.125​
2302​
​
​
Reality files will come later (when I am finished, but if anyone wants to give me a hand, please do!)