OK first I want to say this tool looks AWESOME!
secondly when it comes to SQL and PHP I am a nublet... I have a HFB server with the "Ultimate package" and I have the info for my server:
IP: hive.hfbservers.com
Port: 3306
Username: user-XXXX
Password: Nonya >.<
Database: user-XXXX
I have it entered here: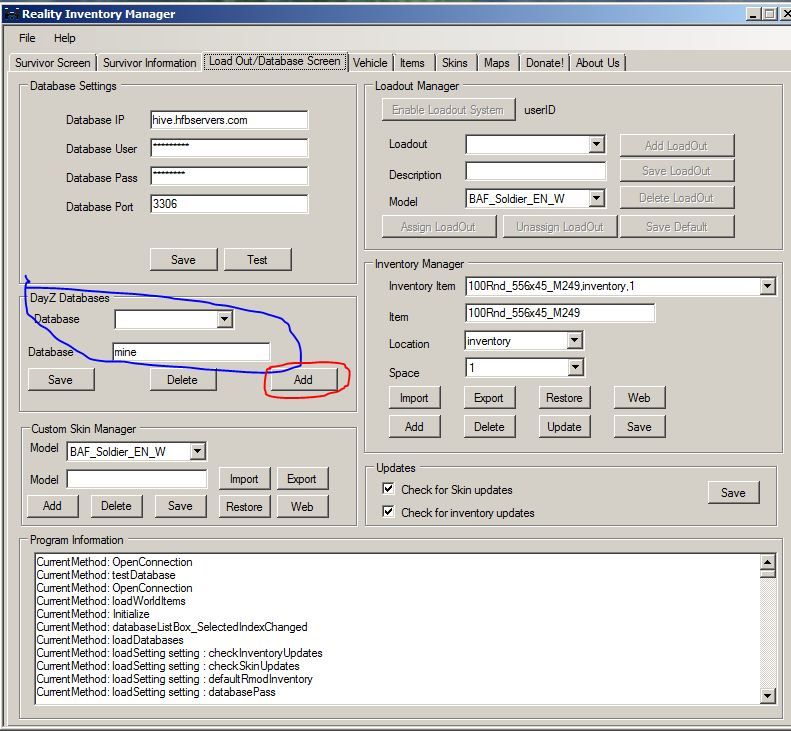 To no avail. The drop down indicated by the blue ( don't judge my squiggly circles) now has mine and DayZ. It had Dayz by default, and now has mine after I hit add circled in red. Will not sync with my server, as far as I can tell. All I get is :
CurrentMethod: OpenConnection
CurrentMethod: testDatabase
CurrentMethod: Initialize
I tried to fix my issue by going through the from but after 12 pages, and trying all the suggestions and directions I am stumped... any help would be greatly appreciated!