Administrator
Staff member
Hello server admins!
Myself and VR-Shiva have developed this new redesigned spectator script blows the other one away.
Installation
:
Part 1:
Download the .zip file attached.
Extract the .zip file into the root of your server. (If it asks you to overwrite "scripts.txt" do so.)
Open server.cfg (\cfgdayz\server.cfg).
Scroll down to where you see "dayz_1.Chernarus" and change it to "dayz_1_spec.Chernarus".
Save the .cfg and exit.
Part 2:
Open "config.hpp" (\MPMissions\dayz_1_spec.Chernnarus\gcam\config.hpp).

*Change "ID" to your player ID. *Optional if you want to add another playerID read the commented lines in the config.hpp

Save the .hpp and exit.
Part 3:
Start your server.
Join your server.
Log into admin. Either by pressing "Shift + P" or in the chat #login <password>.
**Press "o".
After you press "o" it will put you into the spectator script. Press "L" to open the menu.
Use the spectator script to spectate and ban the hackers/scripters on your server.
*To find your playerID go into ARMA2: OA and click "profiles", select your name, and click "edit". You will see something at the bottom right of it that looks like this: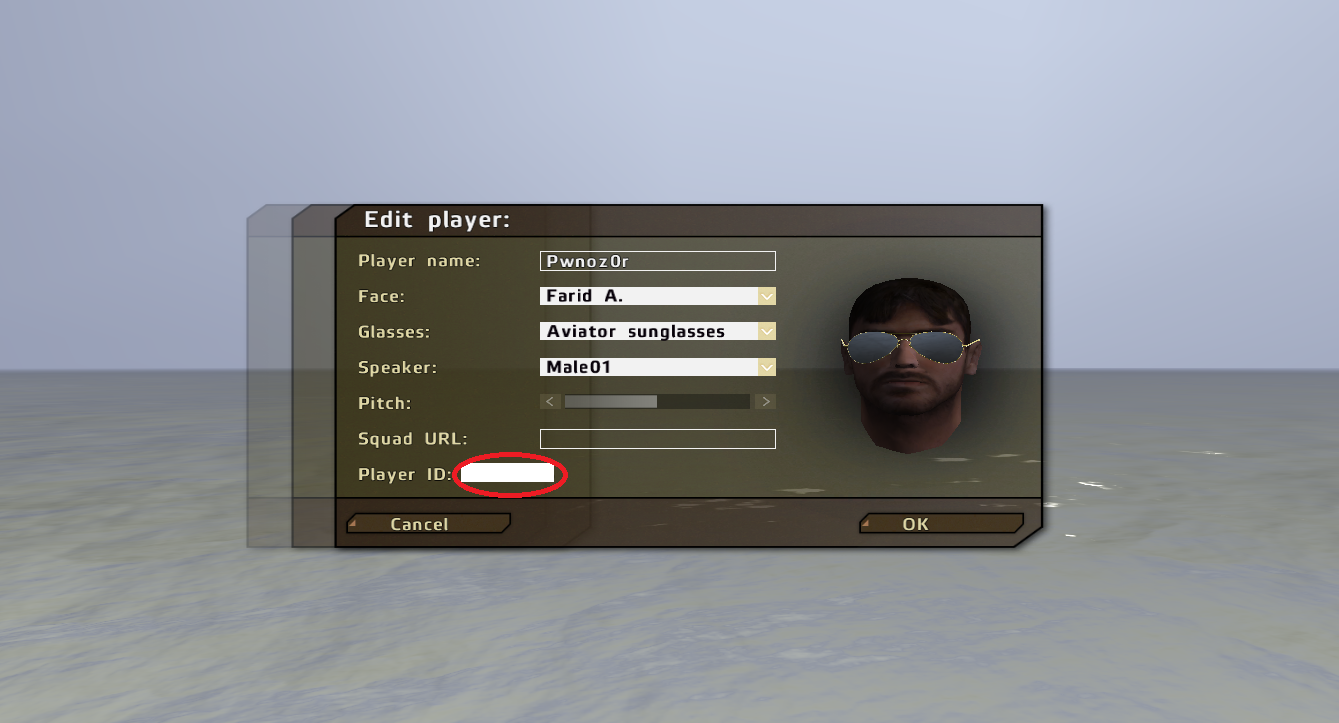 **To close gcam just press "p". You no longer need to disconnect off of the server to play again.
If you experience any problems with the script please let me know in the down below.
UPDATE 6/19/13
: Updated GCAM to 1.7.7.1
Old News:
UPDATE 3/6/13
: Updated GCAM to fix script problems.
UPDATE 3/5/13
: Updated GCAM to 1.7.6.1.
UPDATE 2/6/13
: Updated the tool to the latest version of DayZ (1.7.5.1) and updated download links. Make sure to download the newest version.
UPDATE 2/1/13
: Updated the tool to the latest version of DayZ (1.7.5)
Downloads:
1.3
GCAM README:
Battle observation / Unit action pursuit camera script by Gigan